40th Annual Scotiabank Fredericton Race Weekend - May 11th, 12th and 13th 2018
-- 3 Days of Running --
We are celebrating 40 years of the Fredericton Marathon in style with a special 3 day event on a memorable anniversary course.
The 2018 Scotiabank Fredericton Marathon's three-day event features a one-mile race, a 3k run and our traditional Sunday event with 5k, 10k, half marathon and full marathon events on a special course to commemorate 40 years of this prestigious spring running event in New Brunswick's capital city.
The anniversary course contains a new separate start and finish line, TWO bridges (Westmorland Street Bridge & Bill Thorpe Walking Bridge) Southside, North side streets and Fredericton's paved and hard packed trail system.
"The addition of the Westmorland Street Bridge to our 40th anniversary event allows us to provide participants with an extraordinary experience on race day," said Paul Lavoie, Fredericton Marathon's race director. Participants will get to see both sides of our picturesque Capital city from both sides of the Saint John River."
The 40th anniversary weekend event kicks off Friday, May 11 with a good old fashioned one mile evening race along the downtown riverfront trail system to the Delta Marriott Fredericton. Cash prizes will be offered for the top three male and female finishers.
On Saturday, May 12, a mid-morning 3k run is an event that allows family members of all ages to participate together and experience a run-type event along Fredericton's riverfront trail system. The traditional afternoon Youth Fun Run will occur along Pointe Ste. Anne Boulevard and the trail system.
Sunday's main event highlights a point-to-point race with a separate start and finish line at Queen's Park Square. Participants running the 10k, half marathon or full marathon events will cross the Westmorland Street Bridge, a FIRST for the Fredericton Marathon, heading to the streets of the North Side before heading out on the city's trail system and returning to the South side via the Bill Thorpe Walking Bridge to the finish line at Queen's Square Park.
Special anniversary highlights include: NEW medals, BONUS SWAG for runners participating in an event on each of the three days, NEW Expo and host hotel!
Registration is now OPEN!
MESSAGE FROM MAYOR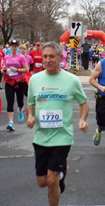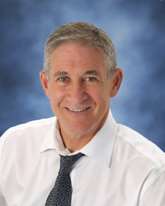 On behalf of City Council and the citizens of Fredericton, it is my pleasure to welcome all the runners participating in the Fredericton Marathon. This event is the culmination of countless dedicated hours of training.
To all our visitors, welcome to Fredericton. We are very excited to host this outstanding sporting event each year in our beautiful City. This year, being the Marathon's special 40th Anniversary, features an extra day of activity, new events, and a stunning new route across the river at the beginning of Sunday's run.
The City of Fredericton takes great pride in being one of the world's most intelligent communities, a leader in green technologies and a proud supporter of recreation, arts and culture. We also take great pride in the balanced lifestyle we offer our residents, as evidenced by our numerous parks and green spaces, and our 85 kilometres of interconnected trails.
And so we come to the day you have trained for. Excitement and anticipation fill the air. Enjoy the memorable experience and the beauty of the course.

MICHAEL G. O'BRIEN
-MAYOR-
MESSAGE FROM OUR MP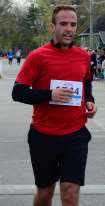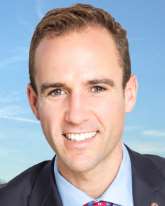 Congratulations on your participation in the 40th annual Scotiabank Fredericton Race Weekend! Whether you are running in the one-mile race, 3k, 5k, 10k, half marathon, or full marathon, I am proud to see so many members of our community out pounding the pavement, and improving your wellbeing. Welcome, as well, to those who have travelled to join us in our provincial capital.
As an athlete and coach, I know well the importance of an active lifestyle, and recognize the benefits that running has in improving our physical health and mental wellbeing. Your participation in the Race Weekend is a great reflection of Fredericton's energetic community spirit.
Enjoy your run and best of luck!
A fellow runner,
Matt DeCourcey, MP, Fredericton
We would like to thank the following companies for making this year's marathon possible. We couldn't do what we do without their fantastic support.