History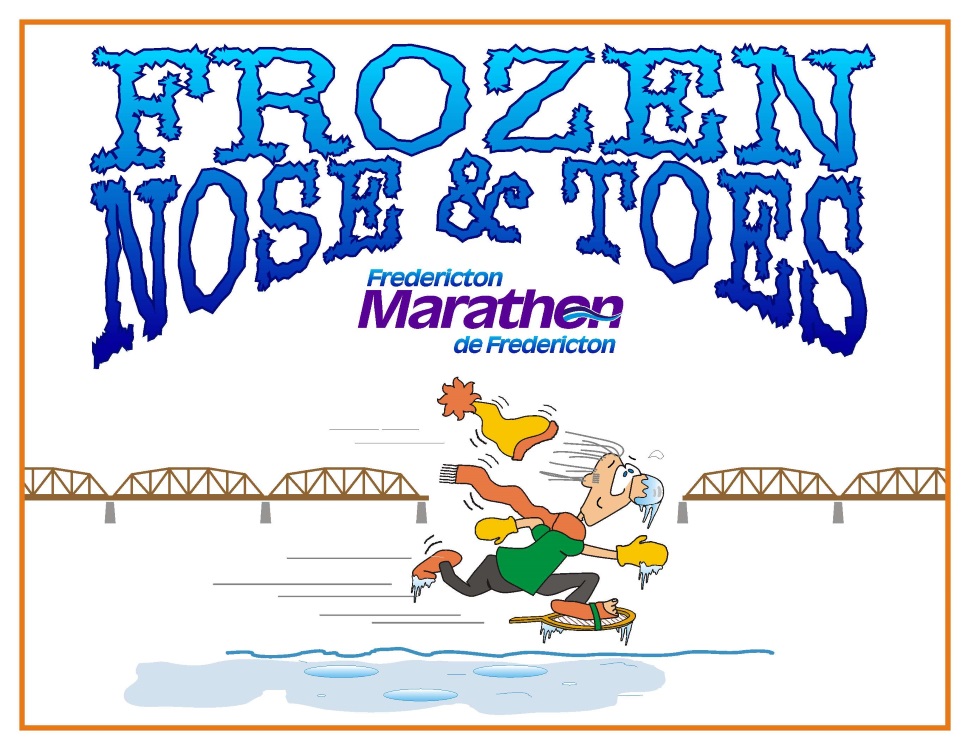 Frozen Nose and Toes presented by the Fredericton Marathon
Adopted from the founder Paul Lavoie and the Capital City Road Runners, the Fredericton Marathon is reviving the Frozen Nose and Toes Run in February 2019.
"The Fredericton Marathon committee wanted to conduct a winter fun run to encourage people of all ages to become physically active through a family-related running activity during the winter," said Christine Little, Fredericton Marathon co race-director.
Frozen Nose and Toes event is a 4k Fun Run or a 2k snowshoe run on Feb. 10 along the city's riverfront trail system. The non-chipped time event will start at 11:00 a.m. at the Victoria Health Centre parking lot with 4k participants running along the trail to the Bill Thorpe Walking Bridge and returning back to the start line at the Victoria Health Centre. The 2k snowshoe run will occur along the same trail system but beside the actual trail. Snowshoe participants are responsible for their own snowshoes
Registration is $10 per person with each participant receiving a branded tuque (no medals) and an after-run Hot Chocolate reception to be held at the Delta Marriott Fredericton.
Started in 1982 by Paul Lavoie, the Frozen Nose and Toes Run was an annual February four mile run held in New Maryland. In 1998, Frozen Nose and Toes relocated to Fredericton where Lavoie continued the race for a few years until the Capital City Road Runners took it over for a few more years.
Registration opens December 21 at the Running Room.
This event is a capped event so register fast!